Does anyone remember
The Mod-Est Lads
? That group from Bladderpool, England, who recorded briefly for Roger "Clecky" Davis of
Clecky Records
in 1966? They made one record for Clecky Records, Trouser Load of Love, and it's quite upbeat, and you can dance to it. My favorite is the tune called "They Stand Straight Up" because it reminds me so much of LA.
Anyway, they are now on a wonderful compilation of nits (non-hits) on this newish release from Clecky, called "Let's Get Clecky":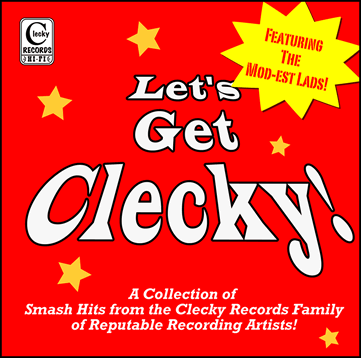 This homage to K-Tel is wonderfully eclectic, and well worth a listen. And it gets your mind off the disaster of the Bush administration. I'm just saying.